and in pretty fruit parfaits.
I love thee by the handful,
and for breakfast every day.
Okay, if you are still reading this post after my spontaneous ode to granola, here is the mouth-watering recipe. It really is the best granola I have ever had. I found it in the cookbook Healthy Choices by Miriam Wengerd. It has a taste similar to an apple crisp topping. It also freezes really well. Give it a try~I know you'll love it!
Sweet~N~Crunchy Granola
FG1 (w/o cinnamon)
FG2 (w/cinnamon)
3 cups flake coconut (unsweetened)
3 cups pecans or walnuts (ground)
3 cups sucanat (or raw sugar)
3 tsp. cinnamon (optional)
Mix first six ingredients in a bowl. Melt butter and pour over dry mixture. Mix until crumbly. Divide between three 11x17 baking sheets and bake @ 300 until golden brown. Stir every 15-20 minutes for about one hour. Makes one gallon.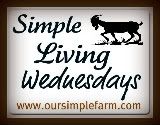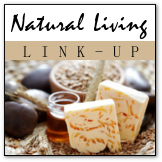 Are you encouraged here? I invite you to subscribe to Hope for the Difficult Child (it's free!) and receive our latest posts straight to your inbox. Connect with us on facebook and receive updates not posted on our blog.